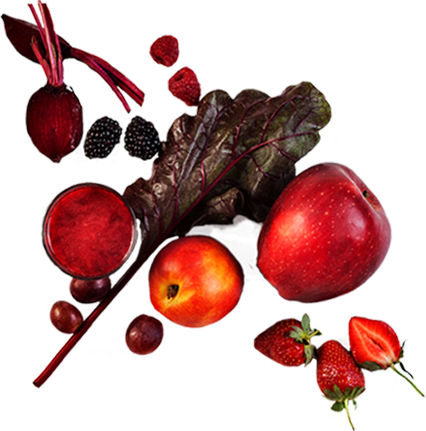 Latest News & Trends
Soft drinks trends 2023 - what will shape the market this year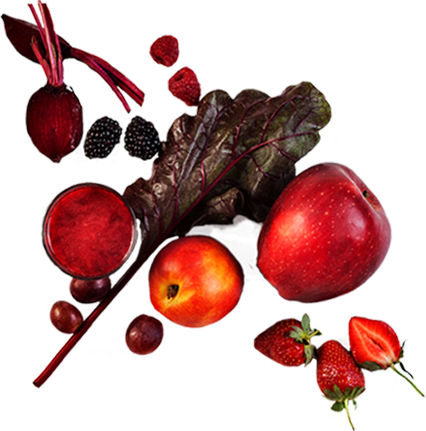 Interested in more?
Subscribe to our blog.
Published on:
16 Feb, 2023
This year, in addition to new, exciting taste experiences in soft drinks, the focus is primarily on functional ingredients, the contribution to climate protection, but also price sensitivity. This is reflected in the awareness of food and beverages - and thus in the Soft Drink Trends 2023. Let yourself be inspired for your product development!

Recent global developments such as inflation, the energy (price) crisis and climate protection are influencing consumer needs. This year, they are also determining the top trends in the beverage sector and, consequently, the trends for non-alcoholic drinks. Based on the latest data from international market research, we have summarized what consumers prefer to fill their glasses with now and in the future.
Alex Beckett, Director Food & Drink at Mintel, examined the trends in the beverage market in 2023 from the specific perspective of inflation and the climate crisis. The goal was to find out what consumers expect from food and beverage to adapt to the financial and climate crises, increase productivity and feel pleasure in the process.
For companies, he said, it is now important to ensure that consumers' nutritional needs are met - even when household budgets are tight. The decisive factor in soft drink trends is a combination of affordable prices and the highest possible nutritional value - for example, through vitamins, minerals and much more.
Source: "Mintel Food & Drink Trends 2023: EMEA", Alex Beckett, January 2023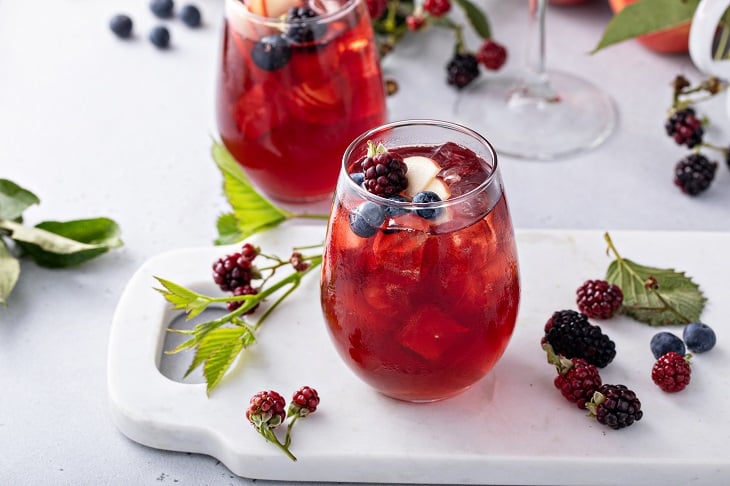 Active Nutrition determines Soft Drink Trends 2023
Soft drinks today should not only be affordable and taste good, but as "functional drinks" they should also score points with a plus of certain ingredients - for example, vitamins or minerals that support an active and conscious lifestyle as part of a balanced diet overall.
The Covid 19 pandemic increasingly aroused consumer interest in products related to a strong immune system. The trend continues to move toward highly individualized consumption. In the future, products will increasingly be tailored to very specific needs. The scattergun approach has had its day not only in the area of soft drink trends 2023. What is needed now are soft drinks that provide benefits, for example, for normal digestive function and the microbiome, that support a lifestyle with the best possible mental and physical health, and that are also tailored to consumers' personal preferences in terms of flavour and texture. Topics here include gut health, women's health, as well as special drinks for gamers with a focus on eye health and concentration, or special soft drinks for children, etc.
Consumers want to be in control
In general, post-pandemic people are increasingly focused on their own well-being and needs. Certain global events and ongoing anxiety have turned self-care from a nice-to-have to a must-have. Selfcare has become mainstream. Food and beverage brands should also cater to this trend. Fifty-four percent of U.S. Generation Z consumers say taking time to relax as part of self-care is more important today than it was before the pandemic. As a result, many beverage brands have launched soft drinks with functional ingredients (such as ginseng or L-theanine) targeted to consumers' needs.
Soft drinks that support Active Nutrition should on the one hand be affordable and on the other hand communicate clearly and simply with which benefits they support personal goals in terms of work, leisure and sport. Although the cost of living is rising worldwide, consumers in 2023 will not only be motivated by low prices. They will value affordable foods and beverages that promise clarity, high nutritional value and versatility.
Specifically, it's about benefits related to concentration, stress management and relaxation, for example. Ingredients here may include: B vitamins, magnesium, zinc, nootropics, caffeine, and various botanicals such as fruits, vegetables and botanicals.
In this context, tea drinks are also experiencing hype: they are among the leading soft drink trends in 2023.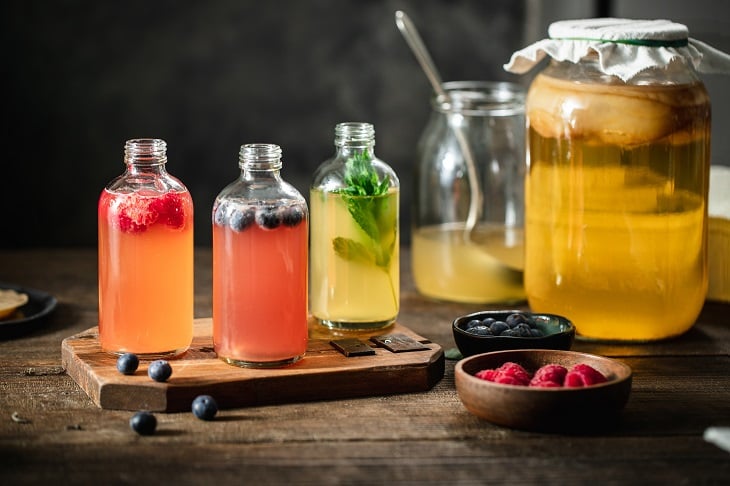 Product concepts that serve this Active Nutrition Trend are for example:
alternative, low-sugar energy drinks
BCAA & EAA enriched drinks
functional juice shots
Tea drinks
Caffeine drinks
Protein drinks
Vital drinks & near water
calorie-reduced drinks
Drinks enriched with functional ingredients, protein drinks from plant sources, which are particularly popular with athletes as well as vegetarians or vegans now meet important requirements of conscious consumers. But also special drinks that contribute to the normal functioning of digestive enzymes or, for example, to the maintenance of normal cognitive function strongly determine soft drink trends in 2023.
Proteins: Now also more and more in beverages
It is striking that special, high-quality proteins are also increasingly appearing on the ingredient lists of the most promising products among the Soft Drink Trends 2023. Why? Protein is a vital nutrient for the body. While meat and animal products were once the main source of daily protein intake, meat consumption is steadily declining worldwide. Those who follow not only a vegetarian, but also a vegan diet, and thus do without animal protein altogether, need high-quality proteins from plant sources for a balanced diet. The application possibilities of purely plant-based proteins in a wide range of beverage categories are increasing, so this trend segment can be pushed further.
Plant-based ingredients such as oats, various herbs, coconut water, birch water and milk substitutes in general, as well as new and "old" superfoods - including turmeric, beet, rosehip, haskap berry or moringa - will appear more frequently on soft drink ingredient lists in the future.
AUSTRIA JUICE serves this trend with a variety of product concepts and basic ingredients for your product development:
Beverages with collagen/ballast
Near water drinks
Vegetable protein drinks
Beverages with Haskap berry
Carrot mix juices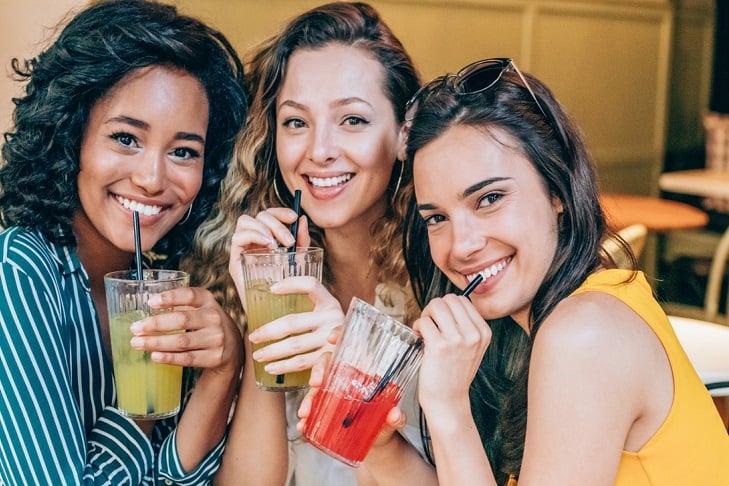 Taste Experiences: Let yourself be surprised!
With the megatrend of individualization, people want to experience themselves in all their facets - and share their experiences with their personal community on social media. This "hunger for experience" - or rather "thirst for experience" - does not stop at the food and beverage industry and noticeably determines the soft drink trends in 2023. The repeated lockdowns and travel restrictions of the past few years have further intensified the thirst for new experiences - but due to the general economic situation, most households are saving money. As a result, interest in small moments of enjoyment at home has also increased - such as rituals that combine pleasure and experience. Hot tips here are beverages that satisfy the need for nostalgia, limited editions or familiar favourite product ranges.
More than half of German consumers say they are actively looking for new taste experiences, which is fueling the trend toward new hybrid beverages. For example, 22 percent of U.S. consumers say they regularly want to treat themselves - for example, by enjoying chocolate or ice cream products, and 76 percent of consumers in the UK appreciate sweets that remind them of their childhood.
Fusion cuisine influences soft drink trends 2023
Soft drinks from fusion cuisine in particular are here to stay in 2023, with international flavours merging to create new, unique taste experiences. Hanni Rützler writes about this trend - the "culinary globalization of our everyday lives" - in her Food Report 2023:
"It is no longer just about experiencing the most authentic "foreign cuisines" possible, integrating foreign dishes such as sushi or samosas into everyday culinary life, or discovering the most exotic new specialties possible new specialties. In the meantime, there is now also a new desire to fuse and mix cuisine styles and traditions. Once the preserve of top chefs, joyful experimentation with a wide variety of ingredients and preparation methods is now a trend that inspires many and is spreading rapidly on social media platforms in the form of popular new recipes. Fusion is the New Normal!"
So Oriental cuisine is merging with South American cuisine, Asian cuisine with local cuisine, American cuisine with Indian cuisine, and so on and so forth. This gives rise to new creations that make it increasingly difficult to attribute them to a specific cuisine.
Social media channels, such as TikTok and YouTube in particular, are playing an increasing role: their influence will increasingly shape food culture in the future, writes Hanni Rützler.
Source_ Food Report 2023, Hanni Rützler
Textures make the difference
It is also clear from the Soft Drink Trends 2023 that products that specifically serve and support a momentum such as relaxation or the experience of an activity, for example in gaming or sports, are becoming increasingly popular. In addition, familiar product types with novel ingredients or nostalgic flavors are catering to the need for comfort.
The desire to experiment can also be expressed in colour and texture that takes consumers on a taste journey, for example in the form of nitrogen-infused coffee. Consumers want to try and experience new textures in new products to enjoy a sense of adventure.
This is also accompanied by the fact that the nature of drinks is increasingly adapted to different age groups in terms of appearance, texture and ingredients. Now we find, among other things, soft drinks specifically for children and seniors, which are increasingly targeted to the needs of the relevant age group. The great revival of DIY products was mainly triggered by the willingness of bloggers and influencers to experiment and is noticeable in the Soft Drinks Trends 2023 in the form of both traditional and innovative home made or home made-like products.
Soft drinks will also be strongly influenced by pairing & fusion: This involves fusing dishes with perfectly matched beverages to create a symphony of flavours. In non-alcoholic beverages, premium tea creations or mocktails ranging from fruity to floral to sour and herbaceous offer new ways to complement exquisite dishes. It's no coincidence that mixology has also seen a resurgence, with 44 percent of Irish consumers who drink alcohol finding at-home cocktail kits appealing.
Source: "A year of innovation in juice & beverage concentrates, immune-support claims continue to gain profile, while zero-sugar claims rise and brands target in-home mixologists," Amrin Walji, Mintel 2022
The following product examples from AUSTRIA JUICE specifically serve the trend of "Taste Experiences":
Mixers (tonics etc.)
non-alcoholic, creative beer-mixed drinks
cold Brew Coffee
cold Brew Tea
Hard Ice Tea & Lemonades
new Energy & Gaming Drinks
Mindful consumption & Premium by Nature: natural & sustainable
Soft drinks for a clear conscience
Thanks to the Internet, more and more information is available, and the increasing preoccupation with oneself and environmentally relevant issues also leads, as a logical consequence, to the fact that it no longer matters where the ingredients come from.
Short transport routes as well as local, seasonal fruits, plastic reduction and a traceable, ethically correct, sustainable and as simple as possible production are in the focus of the appraisal of the increasingly critical consumers. Transparency plays a leading role, whether in terms of processes or in the Clean Label point and now also with the introduction of the Nutriscore label.
Holistic concepts and initiatives that support the aspect of sustainability in terms of social and ecological responsibility are on the rise. Consumers will focus on brands that go beyond CO2 neutrality and give back more than they take out. Seasonal and regional products with short transport distances and near-natural farming methods can help strive for climate neutrality and even climate negativity. Respectful use of water will also increasingly concern conscious consumers and companies. The UN, for example, predicts a 40 percent drop in global water resources by 2030.
Overall, some 45 percent of French consumers say guilt about their food and beverage choices significantly reduces enjoyment, and 72 percent of 16- to 24-year-old Germans say it's "hard not to be afraid of the future."
Source: "Mintel Food & Drink Trends 2023: EMEA," Alex Beckett, January 2023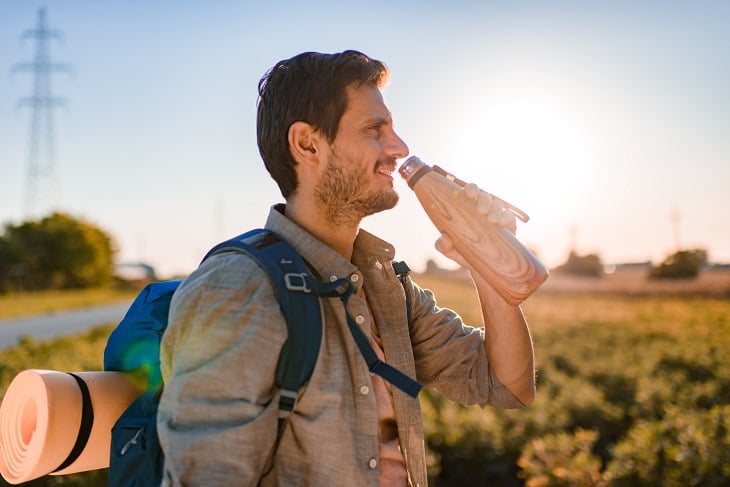 Product concepts that serve the trend of "Mindful Consumption" and "Premium by Nature" are for example:
100% juices
Organic lemonades
Hop lemonades
Cold Brew Tea
NFC/Direct juices
FTNF Flavors
Extracts & Botanicals
Conclusion Soft Drink Trends 2023:
Personal well-being, conscious consumption, naturalness, transparency and sustainability on the one hand and taste variety and experiences on the other are the major directional factors for current product development in the beverage market. In particular, inflation and the global energy and climate crises are also influencing soft drink trends in 2023. The pandemic had already brought interest in products related to a strong immune system to the fore. In addition to the focus on the highest possible benefit for health and well-being, the affordability also matters. Today, soft drinks such as fruit juices should be inexpensive and at the same time contribute to a healthy lifestyle by not containing certain ingredients and instead being enriched with minerals or vitamins, for example. The origins of the ingredients used should be natural and plant-based. Soft drinks rise on the popularity scale when they are produced as simply as possible, sustainably and in accordance with ethical standards, and when they contribute to climate protection. Unusual taste experiences are becoming increasingly important. So manufacturers are allowed to be creative and bold with unusual flavour combinations from fusion cuisine and new food pairing concepts!
Quellen:
Euromonitor, Mintel, FMCG Gurus, Zukunftreport Hanni Rützler


Interested in more?
Subscribe to our blog.