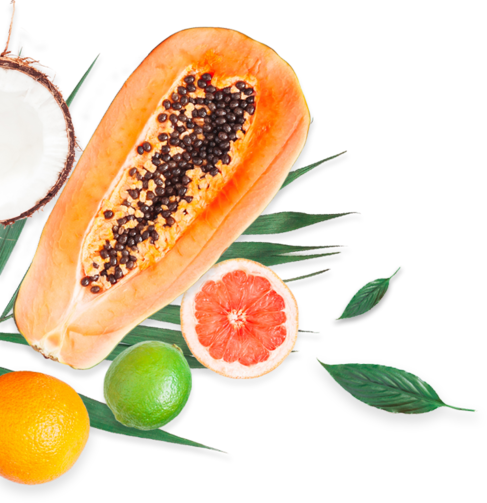 Career at
AUSTRIA JUICE
You are looking for an exciting career in a rapidly growing industry? Then AUSTRIA JUICE may be the perfect employer for you. Read on to find out everything you need to know about working at our refreshingly innovative company!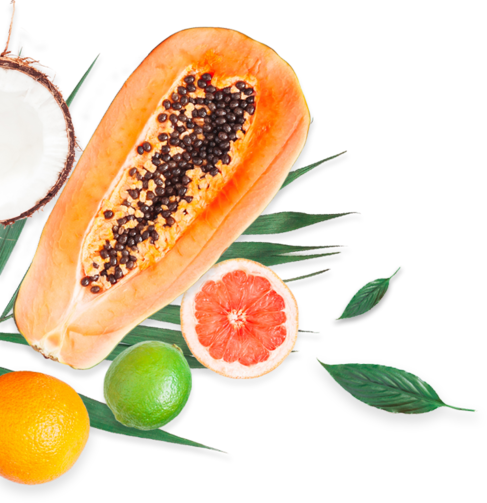 Vision
Franz Ennser
CEO
"At AUSTRIA JUICE, we recognise that our employees are an essential factor for our business success. Therefore, we are committed to make AUSTRIA JUICE a great place to work, where all our employees feel comfortable, are motivated and passionate about what they do. "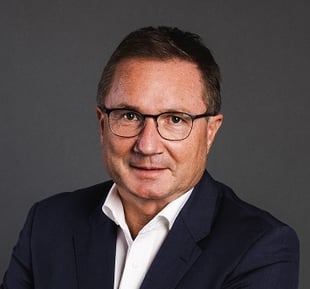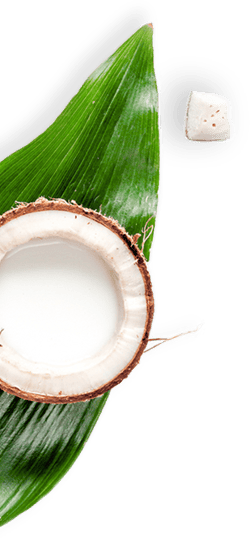 Vacancies
Excited to grow your career?
We value people, who share our passion for great taste, strive for success and are eager to continuously grow. If you are looking for your next career move and are keen on taking on new professional challenges, then AUSTRIA JUICE could be the perfect employer for you!
Find all open job postings at our sites here. We are looking forward to receiving your application via the AGRANA Group job portal:
Unsolicited Application
We are pleased that you are interested in our company and want to become part of the AUSTRIA JUICE team.
If there is currently no suitable vacancy advertised, feel free to share your unsolicited application with us.
You can send us your application documents via the AGRANA Group job portal using the following link:
Unsolicited Application for Austria
Unsolicited Application for Germany
Motivated and committed colleagues are always welcome at AUSTRIA JUICE! We will be happy to contact you as soon as a suitable position arises.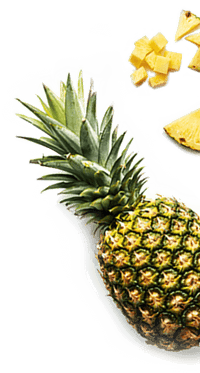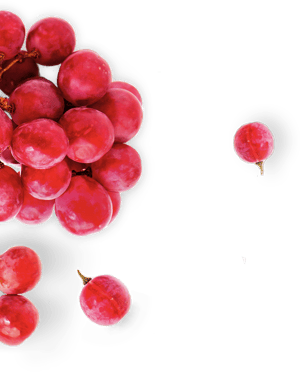 Employee Experience
Are you wondering what it's like to work at AUSTRIA JUICE and you are curious to find out more about the employee experience at our company? Then click here to see what our employees say about their jobs and our company culture!
Mihaly Ulveczki
Managing Director, AUSTRIA JUICE Hungary
"I think it's great how the company supports its employees in their daily business life, provides up-to-date technology as well as top learning & development conditions. That's why we succeed in maintaining and continuously expanding the expertise and collective knowledge within the company – which has become one of AUSTRIA JUICE's greatest assets."
Elham Rezvani
Project Manager / Beverage Emulsion, AUSTRIA JUICE GmbH
"As a senior specialist in the field of beverage emulsions, I have found the right (working) place at AUSTRIA JUICE to build a bridge between scientific research and commercial practice! It motivates me every day again to drive product innovations in the company together with my colleagues from other departments and to accompany the successful implementation of projects for our customers. Finally, I would especially like to emphasize the good working atmosphere and the great cooperation between the different departments within the company!"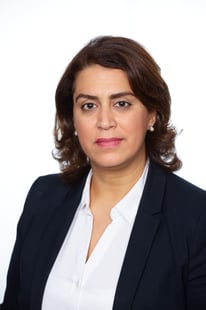 Katarzyna Wojtowicz
Head of Controlling, AUSTRIA JUICE Poland
"The most exciting and inspiring thing about working at AUSTRIA JUICE is the international environment. I appreciate the opportunity of exchanging experience and knowledge with colleagues from other locations of the AUSTRIA JUICE family! I benefit from this global cooperation, I have learned to look at challenges from different perspectives and find satisfactory solutions faster."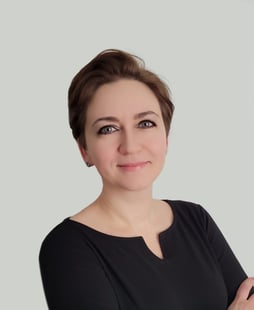 Gabriella Zambal
Production Operator, AUSTRIA JUICE GmbH
"At AUSTRIA JUICE I have found a job that is also secure in the future. The food and beverage industry is an important and stable industry and gives us the necessary backing. Even in the difficult time of the corona pandemic, I could rely 100% on AUSTRIA JUICE as my employer."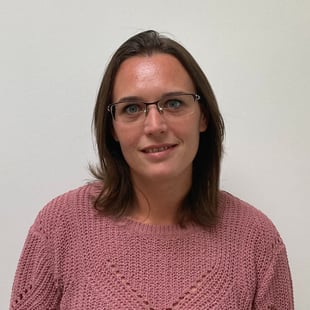 Paul Wasner
Head of Sales Flavors, AUSTRIA JUICE GmbH
"For me AUSTRIA JUICE stands for innovative spirit and diversified tasks in a dynamic industry! We are constantly developing and distributing new product groups and flavors – the basis for an exciting and interesting everyday working life! Through the support of the product category 'flavors', as a flavoring component for food and beverages, I am in daily contact with almost all areas of the food industry."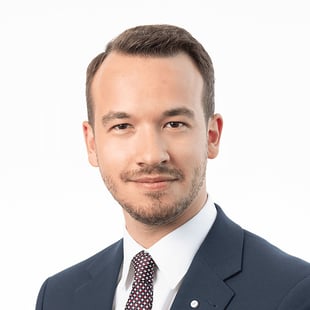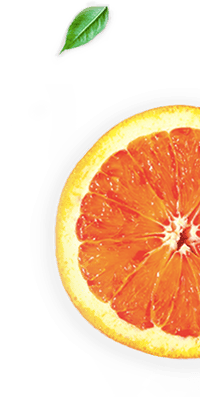 Our Culture
Open Communication & Cooperation

We encourage communication and cooperation at eye level across the entire organization. We listen to each other and exchange information transparently to guarantee smooth business processes. We foster regular and honest feedback to ensure that our employees grow continuously.


We follow the principle "better and stronger together" and base our cooperation and teamwork on mutual trust. We assign autonomy and responsibility to all our employees. We give our people opportunities to contribute with own ideas and empower them to take own decisions.


We stand for a diverse and inclusive work environment, free of constraints and discrimination. We see differences in age, gender, sexual orientation, political opinion, origin or skin color as an enrichment and opportunity to learn from each other. As such, we offer equal chances and possibilities to all our employees.


We mean what we say and act accordingly! True-to-word quality and integrity guide our cooperation internally as well as externally with our business partners. Stakeholders of AUSTRIA JUICE can fully rely on agreements with our employees.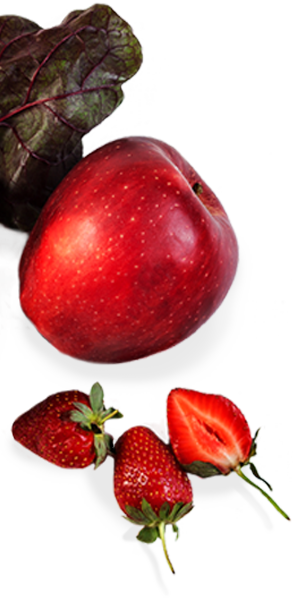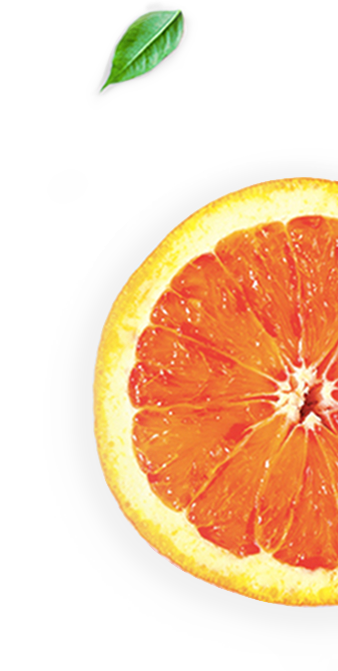 Our Working Areas
You would like to know more about the fields of work at AUSTRIA JUICE in order to evaluate which working area fits your profile best?
Please have a look in this section.
Plant Management
The Plant Management team plans, guides and optimizes all production processes at AUSTRIA JUICE on an operative level. Our employees in this field are experts when it comes to the production of beverages. They are in steady exchange with our shift leaders and production teams. By doing so, the Plant Management team assures smooth production processes by optimally deploying human resources, production facilities and raw materials.
Production
Our production employees know exactly what is needed to produce high-quality beverages and show this day by day. In either one-, two- or three-shift-models the production teams are specialized in different fields:
Production of fruit juice concentrates

Production of compounds and flavor applications

Blending according to recipe instructions

Inbound warehouse management

Filling as well as loading and unloading of tanker trucks and lorries

Maintenance such as locksmiths and electricians
New Product Development (NPD)
Our NPD employees are curious and creative people with passion for food and chemistry. The main task in the area of NPD is the development and continuous improvement of our product portfolio. Always considering the taste of our customers, our employees create new, innovative products in the areas of fruit juice concentrates, beverage compounds, fruit wine, NFC-juice, fruit sweetness, and flavors.
Quality Assurance (QA) & Analytics
Our QA employees are characterized by their accurate way of working as well as their expertise in laboratory analysis. They guarantee that our products meet the high-quality standards in respect to customer demands and legal requirements. By analyzing product samples, QA identifies potential needs for recipe adaptions and as a result optimizes the quality of our final products.
Quality Management (QM)
As experts for food law, hygiene, and HACCP our QM employees are responsible for the compliance and optimization of all applicable quality and security standards at AUSTRIA JUICE. QM develops and supervises internal as well as external audits in order to maintain and optimize our processes, systems, and guidelines. In QM our people are contact persons for our customer- and supplier-audits and guarantee that the requirements of our partners are considered in all AUSTRIA JUICE processes.
Procurement
In our Procurement team our employees are persistent and have excellent communication skills – which is a crucial asset during their negotiations with our suppliers. Furthermore, our people develop and constantly maintain our supplier network. Together with the team they elaborate flexible purchasing strategies, which enable us to adapt quickly to the very dynamic situation on the international raw material markets.
Sales
Our Sales force are target-oriented and customer focused people who are eager to directly contribute to the company's success with their individual performance. They sell our products on a B-2-B level and serve our clients as contact partners. Our sales force manages the customer service, launches new products, and represents the company at product fairs. On a strategic level they are in charge of expanding our position in current markets, as well as of developing new markets.
Marketing
In Marketing we employ creative minds with talent for graphic design and texting. Here we strive to permanently increase the market share of AUSTRIA JUICE. The team is in charge of our branding and shapes our corporate identity. The employees also take care of all advertising activities, such as our online marketing, our homepage design, and our appearance at product fairs. Additionally, the team does market research to identify the latest trends in the food and beverage industry.
Logistics & Transports
In Logistics our service-oriented team assures that all our customers receive their ordered products timely, as well as with the desired quality and quantity. From a strategic perspective, this includes the development of efficient transport- and supply plans. They negotiate transport contracts with our shipping partners to competitive terms and conditions. In daily business the logistics employees process the customer orders and call-off contracts in cooperation with our shipping partners.
Controlling
Our Controlling team plans and constantly monitors all relevant business KPIs of AUSTRIA JUICE. Our employees are true excel experts and work very precisely. With their excellent understanding of numbers our controllers enroll the budgeting and cost controlling process. Moreover, the team prepares figures for operative production planning, inventory valuation and standard prize calculations. Also, they create reports and analysis which are the basis for important strategical decisions, such as investments or process optimizations.
Tax, Accounting & Treasury
Our experts in Tax, Accounting & Treasury assure that all financial business transactions at AUSTRIA JUICE are documented properly. They are in charge of preparing the company's tax declarations and act as interface to national tax authorities, as well as external and internal financial auditors. Additionally, Accounting is responsible for monthly, quarterly, and annual closings by considering all applicable accounting and tax regulations as well as IFRS reporting standards.
Information Technology (IT)
Our IT team is responsible for the implementation and the maintenance of hardware, software, and related license contracts. They are reliable and service-oriented contact persons for employees with IT-related problems and questions. They act as network administrators, assure state-of-the-art network security and digital data protection. As a partner our IT supports the entire organization in introducing new, digital processes that make our daily work easier.
Human Resources (HR)
Our HR team is responsible for the organization and management of the "Employee Lifecycle" at AUTRIA JUICE. Our HR employees are highly-service oriented and driven by making AUSTRIA JUICE a great place to work. They support employees in administrative as well as labor law topics and act as advisor for our board and our managers concerning all personnel related topics. Moreover, HR is in charge of recruiting, organizational and employee development, as well as contract management and payroll.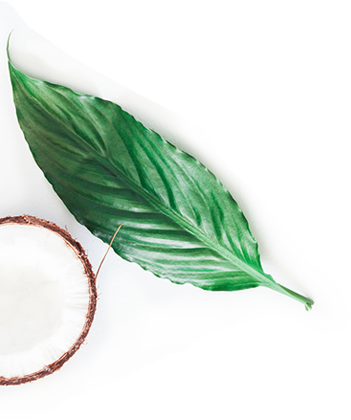 As a traditional, well-established, and internationally operating company AUSTRIA JUICE offers its employees numerous possibilities and benefits.

You would like to get an idea about the entry possibilities at AUSTRIA JUICE? You are interested in internships or writing your final degree thesis in cooperation with us?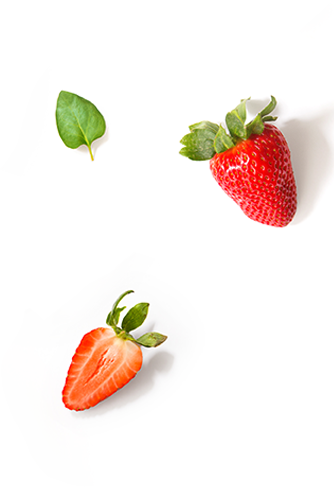 FAQs
What do we expect from our candidates?
Each position requires different experience, qualifications, and personality of candidates. All these factors together form the basis for our recruiting decision. Regardless of the above-mentioned factors, we expect full commitment and motivation from all our employees, as well as personal identification with our company culture.
What does an ideal application look like and which documents have to be included?
In order to make a positive first impression on our recruiters, you should make sure that your application is complete and designed graphically appealing. A complete application includes your CV, a concise letter of motivation, and relevant references and school certificates.
Where should the application documents be submitted?
Applications for positions in Austria and Germany


Applications for positions in Austria and Germany should be submitted via "AGRANA Group job portal".

This brings many advantages for you: We can process electronic applications much faster, which significantly reduces your waiting time for a response from us. In addition, you can keep your submitted application data up to date and apply for further positions if necessary.

Application documents for positions outside Austria and Germany

Applications for positions at locations outside of Austria or Germany should be sent by email or mail to the relevant HR contact of the respective country. Due to data protection regulations, we require your explicit written consent that we are entitled to save and to process your personnel data in our company.
How does the application process work?
After we received your application, our responsible HR Manager reviews your documents in detail. All candidates will receive feedback from us – please allow up to two weeks for processing. After this first pre-selection, interesting candidates will be invited for a first interview. Depending on the position, a second interview, an assessment center or a one-day-work-trial in your future department might follow.
Are unsolicited applications considered?
If there is currently no suitable position available for you in our company, you have the possibility of submitting an unsolicited application via the "AGRANA Group job portal". We will keep a record of your application documents and contact you if there is a suitable position.
Does AUSTRIA JUICE offer internships?
Yes, at AUSTRIA JUICE you have the possibility to do internships at our location in Austria.
Is it possible to write a thesis in cooperation with AUSTRIA JUICE?
Yes, there is the possibility to write a final degree thesis in cooperation with AUSTRIA JUICE.
How can I get additional information about a vacant position?
Should you require further information regarding vacant positions, please do not hesitate to contact the responsible HR Manager.
Are my personal documents and data treated confidentially?
In compliance with our Data Privacy Policy, we treat all information we receive from you as strictly confidential and do not pass it on to third parties.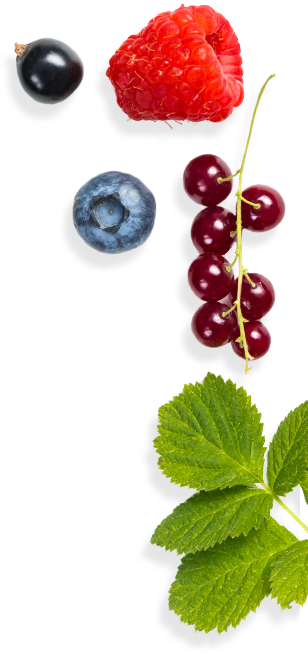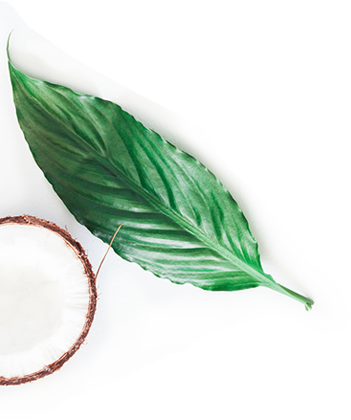 We're proud to serve a wide range of needs and markets in the beverage industry. What can we do for you?
Austria Juice offers high-quality beverage concentrates, compounds and flavours. See what they can offer your company, here.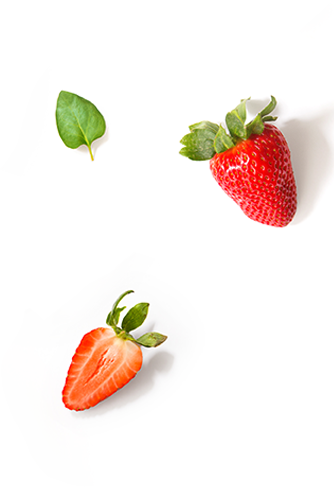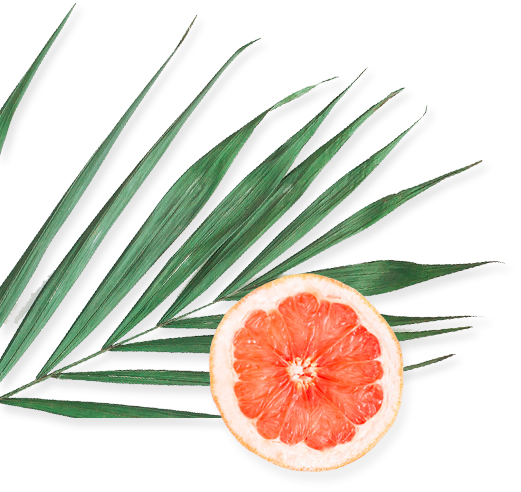 Interested in more?
Get in touch with our team!