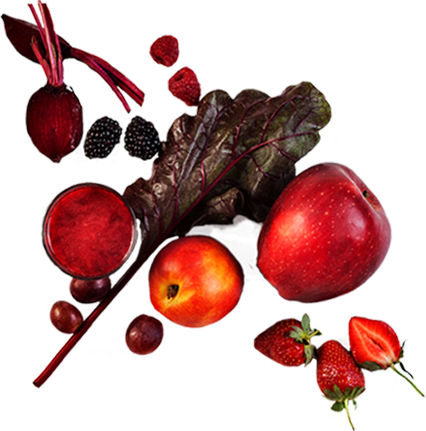 Latest News & Trends
Alcoholic beverages: these are the trends in 2023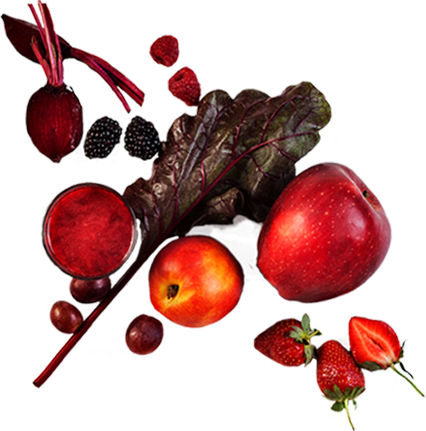 Interested in more?
Subscribe to our blog.
Published on:
2 Mar, 2023
Alcoholic beverages with reduced alcohol content are in demand: at the latest since Corona, people want to live even more consciously and at the same time find pleasure in new tastes: the major developments in the food and beverage industry in the direction of conscious consumption are also bringing about a change in alcoholic beverages.
In summary, the trends in alcoholic beverages can be described as follows within the framework of the Top Trends 2023 on the beverage market: It will be lighter, more varied and more sustainable. Alcoholic beverages that contain less alcohol and fewer calories should be less of a burden on the organism and at the same time bring new, fruity taste experiences. Consumers are especially looking for new (taste) experiences now: after all, the lockdowns and the many months at home have had an increased impact on the mind. Especially since the pandemic, alcoholic drinks that enhance the summer feeling have taken on a new meaning in the "holiday at home".
RTD drinks on the rise
RTD drinks with tropical flavours, or generally flavours from other countries, have been popular at least since Corona, and not only during the main holiday season. Almost ten percent of adults in the USA in 2022 say they have bought an alcoholic RTD drink in the past three months. Fusion cuisine - "culinary globalisation" as food expert Hanni Rützler describes it - is increasingly making its way into alcoholic beverages. Typical tastes and flavours from different countries and regions are merging into new, interesting and exciting creations.
Source: Food Report 2023, Hanni Rützler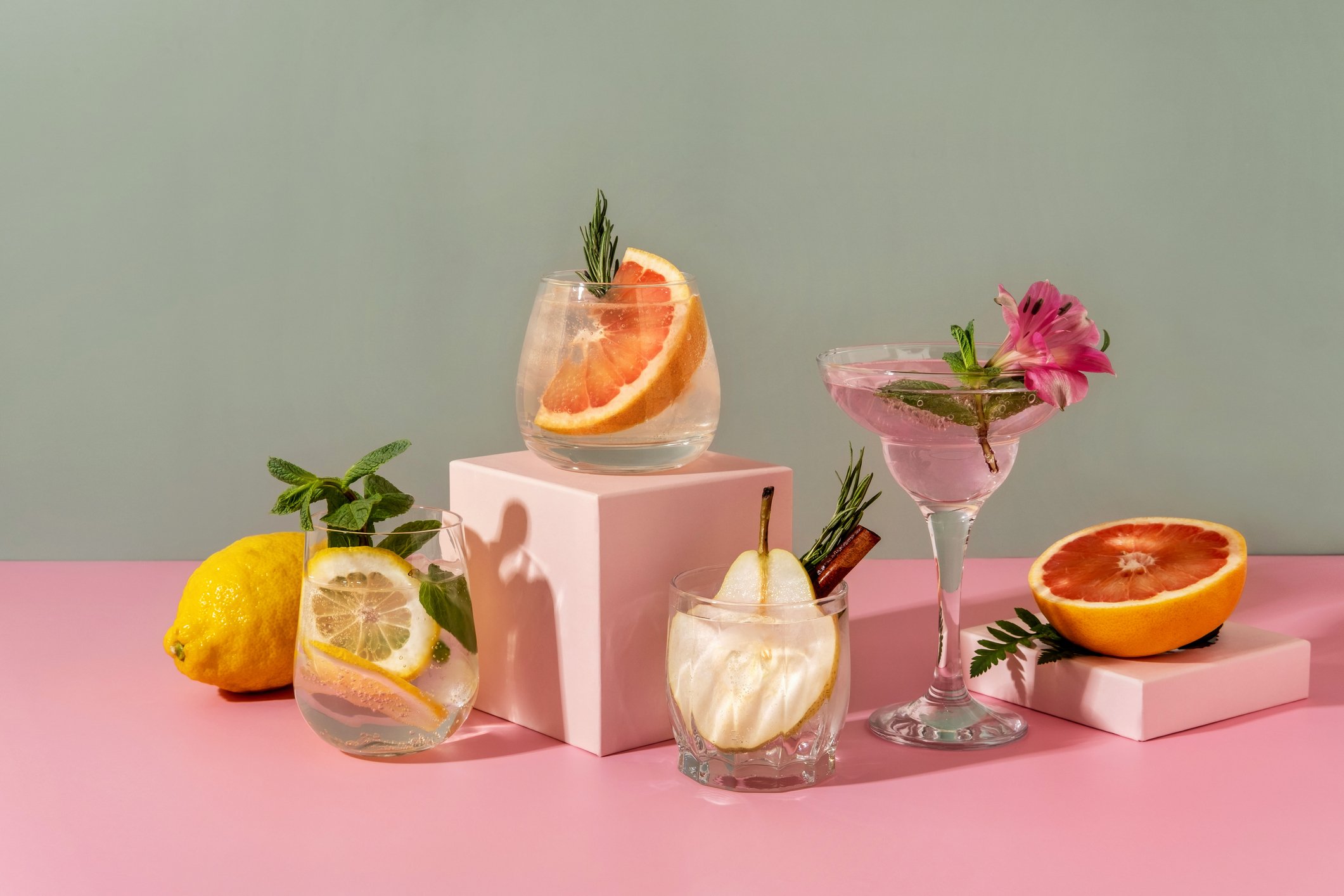 In fact, flavour is the most important purchase criterion for RTD drinks among US consumers over the age of 22, for example: 70 per cent look for refreshing flavours in RTD drinks, 64 per cent for popular flavours and 58 per cent for "good flavours" in general. Alcohol strength ranks second among the purchase criteria, followed by the basic type of alcohol. Fourth place is covered by spontaneous purchases directly in the store and in fifth place of the purchase criteria is "well-known brand". Sixth place goes to low prices and seventh place to the question for which occasion the RTD drink is best suited.
Source: "RTD Alcoholic beverages US, 2022", Mintel
Cocktails to-go has become the new product segment for retailers and restaurants since the exit restrictions: A trend that is here to stay. Market estimates forecast that the global market for beverage cans will grow 2.3 times by 2031, and that the importance of beverage delivery and online retailing for beverages will also increase.
Source: https://get.doordash.com/en-us/blog/alcohol-trends
In 2022, for example, the share of ecommerce in alcoholic beverage sales increased by one per cent.
Source: https://www.beveragedaily.com/Article/2023/01/12/premiumization-continues-to-drive-us-alcohol-sales

Conscious Cocktails in Alcohol: Less is More!
According to Beverage Daily, the market for non-alcoholic or reduced-alcohol beer as well as NoLo cider, wine and spirits grew by more than seven percent in ten global markets last year. The market for these products has passed the 11 billion mark. The leading markets are Germany, Japan, Spain, USA and UK. Germany is the largest market, although innovation is relatively slow. More dynamic are the markets of Australia, Canada and the USA, where growth rates are expected to double between 2022 and 2026.
It is also exciting that no alcohol is growing faster than low alcohol: no alcohol beer and cider is expected to account for almost 70 per cent of the total growth in no-alcohol products by 2026, experts estimate.
Millennials, born between 1981 and 1996, make up the majority of NoLo consumers. 18 percent of this group abstain from alcohol consumption altogether, while 78 percent of them also consume full-strength alcoholic beverages at times.
Source: https://www.beveragedaily.com/Article/2023/01/04/low-no-alcohol-consumption-to-rise-a-third-by-2026
Fruit Wine & Hard Seltzer: Light Drinks for Conscious Consumers
Younger adults aged 22 to 34 are primarily looking for wine with flavour, but many are also looking for healthier options. Wine brands should drive innovation in flavoured wines, advise experts at Mintel. Flavoured wines are still a niche but are likely to gain traction with younger drinkers due to their accessible fruit flavours. Popular flavours in alcoholic beverages for younger drinkers include strawberry, apple, lemon and lime. But US wine brands lag in flavoured wines compared to other alcoholic beverages, such as alcoholic RTDs.
Source: "The Future of Wine and Spirits", Mintel, Martin Pasco
AUSTRIA JUICE caters to this trend with fruit wines in a variety of flavours - from raspberry to blueberry to strawberry.
Premium products and complex flavours in particular are expected to generate sales growth in the hard seltzer segment. Great potential is predicted for smoky flavours but also for fresh twists on traditional flavours. Innovative flavours such as blood orange-chilli or cranberry elderflower are expected to provide real taste explosions.
Source: https://www.beveragedaily.com/Article/2022/01/08/PRESS-on-hard-seltzer-trends-for-2022
Alcoholic beverages become innovative
The aim is to break through the temporary monotony that consumers are familiar with from the lockdowns and now due to the inflation-related austerity measures with taste and visual surprises, while at the same time not impairing the general well-being as much as possible. Alongside the classics that will always remain, nostalgia is also making its way into bars. However, bartenders are increasingly happy to put their own spin on these evergreens.
Source: https://www.forbes.com/sites/katedingwall/2023/01/11/bartenders-predict-the-top-drink-trends-of-2023-and-the-trends-theyre-over/?sh=59d9aafd5c23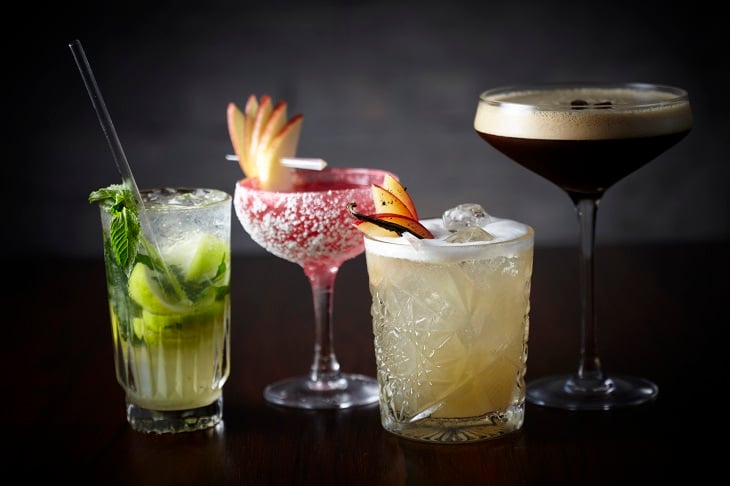 Rum, tequila, martini variations, flavoured spirits as well as and RTD cocktails in cans are experiencing a hype this year, reports The Drink Business. Source: https://www.thedrinksbusiness.com/2023/01/10-drinks-trends-to-watch-out-for-in-2023/
Beverage compounds like tonic and bitter orange in organic quality for so called mixers or for sober versions are created at AUSTRIA JUICE. Another trend are new beer mix drinks with green tea & lemon, mate tea or even protein beer that were developed for innovative breweries. In addition to different tea variants, the flavours apple, tropical fruits as well as citrus fruits and berries are currently leading the global beer and cider launches.
Botanicals such as thyme or sage are also currently high on the hit list of ingredients for beer drinks. As you have probably already realised, in 2023 the same applies to alcoholic beverages: if you want to attract the attention of young consumers, you have to come up with something - and you can be bold. There are no limits to creativity - especially when it comes to winning over the young, experience-hungry target group. Fruit sparkling wines and fruit wine-based cocktails in refreshing flavours and combinations are ideal for this purpose - whether alcoholic or non-alcoholic.
The category of hard ice teas, which are increasingly promoted via social media, is very popular among the Millenial generation. Iced tea with alcohol is a fast-growing segment. According to the IWSR, the consumption of hard ice tea has increased by 26% in 2020 and will even double by 2024. The classic flavours of lemon and peach currently dominate. AUSTRIA JUICE also offers hard ice teas based on alcoholic fruit wines with approx. 5 % alcohol content in its portfolio of alcoholic beverages. Source: https://eu.usatoday.com/in-depth/money/retail/2021/04/14/twisted-tea-hard-tea-next-alcohol-trend-white-claw-seltzer/4710117001/
Environmental friendliness is the trump card
In addition to personal enjoyment, the ecological aspect of beverage production and packaging is increasingly coming into focus. A German brewery, for example, had produced a 100 per cent climate-neutral beer, the asset of which it also communicates prominently on the bottle label. A brewery in the UK goes even further by advertising itself as the "first Co2-negative beer". 42 per cent of Polish consumers say that protecting nature plays an important role for them when making decisions about buying beverages and food. 43 percent of Mexicans say that supporting agriculture is important to them when making purchasing decisions and 62 percent of consumers in China attach great importance to protecting water resources in food and beverage production.
For premium products in the alcohol segment, the majority also expect the sustainability factor to be present: 82 percent in Spain, 80 percent in Italy, 75 percent in France, 71 percent in Poland and 58 percent in Germany.
Source: "The Future of Beer and Cider 2022", Jenny Zegler, Mintel, March 2022
Those who rely not only on natural, plant-based ingredients for alcoholic beverages, but also on environmentally friendly packaging, meet the taste buds of conscious consumers and also win their hearts. Brands are expected to use resources responsibly and recycle what they use. 49 per cent of global consumers have made changes to their diet in the past two years to lead a more sustainable lifestyle. The most common concerns are Co2 emissions (74 per cent), global warming (74 per cent), plastic pollution (74 per cent) and food waste (68 per cent) and deforestation (63 per cent). All companies in the food and beverage industry are therefore called upon to take their responsibility towards the environment into account and to make this transparent.
Source: FMCG Gurus: Top Trends for 2023, November 2022
Spirits: High-end and uniqueness are in demand
While the market for soft drinks is rather stagnating, the demand for high-quality and innovative products among high-end consumers is clearly increasing in spirits: They still have enough money available despite the price increases.
While volumes of wine (-2 per cent), beer (-2 per cent) and cider (-4 per cent) declined in the USA last year, the premium segments of the following grew: Wine (+6 per cent), Beer (+4 per cent) and Cider (+11 per cent). Spirits in general grew by two per cent and premium spirits by 13 per cent. RTD beverages in general saw moderate growth of less than one per cent, but premium products grew by 38 per cent.
Source: https://www.beveragedaily.com/Article/2023/01/12/premiumization-continues-to-drive-us-alcohol-sales
While classic vodka has always enjoyed great popularity, in future it will increasingly be presented in calorie-reduced variants but also jazzed up with unusual flavours such as yuzu or kumquat. A number of new, innovative flavours can also be expected in whisky. Innovation is also a recipe for success here: 28 percent of consumers say they are willing to pay more for spirits with unique ingredients. The taste adventurousness seems to be hitting home in this category. New cocktail launches promoting fruit and vegetable juices combined with alcohol also seem particularly surprising.
Conclusion:
Alcoholic beverages are becoming more popular in the form of non-alcoholic or reduced-alcohol variants, and reduced-calorie products are also increasingly on the shopping lists of global consumers. Innovative flavours that offer taste experiences have been in high demand at least since Corona and the lockdowns of alcohol-reduced beer mix drinks, but also hard seltzers and cocktails: after all, people are looking for compensation for the lack of travel and leisure experiences outside their own four walls. While household budgets are being cut in times of inflation, people are rewarding themselves in between with small, fine and extraordinary moments of enjoyment. In particular, consumer awareness is increasing: Non-alcoholic and alcoholic beverages should not only support a mindful lifestyle, but also contribute to environmental and climate protection. Responsible production is becoming just as much a selling point as environmentally friendly and sustainable packaging, which consumers expect as standard, especially for premium products.

Director of Marketing & Communication
Interested in more?
Subscribe to our blog.